It's commonly believed that ladies especially mothers do gain much weight after childbirth and within the nursing stage of their children. However, Regina Daniels is among the many people who seem to defile that common belief.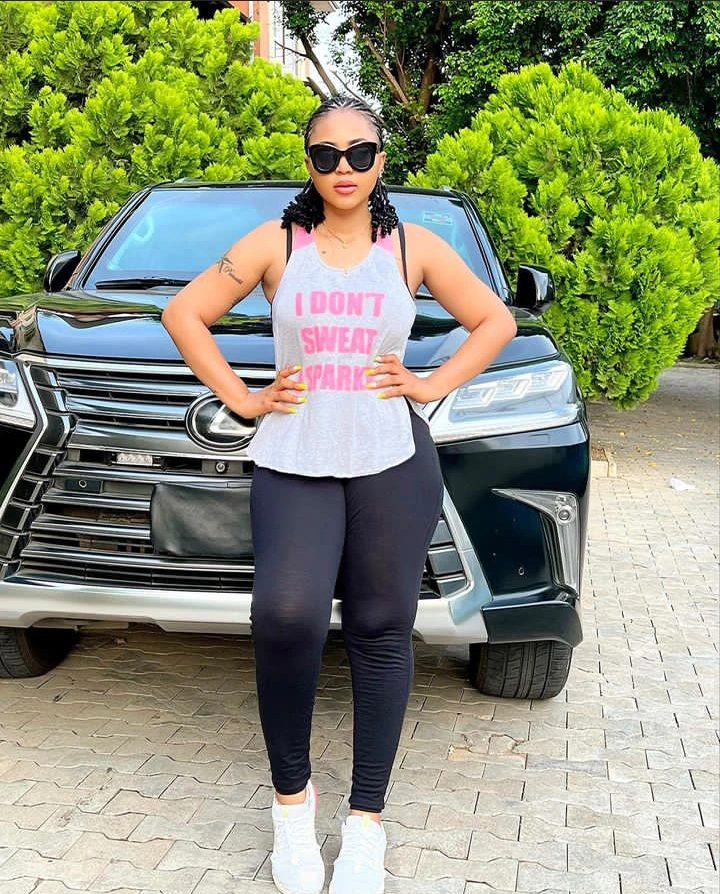 Within the space of three years since she got married in 2019, Regina Daniels has given birth to two children who are still in the nursing stage. Amazingly, Regina Daniels is looking extremely fit for someone who's said to be the mother of two.
A photo she recently shared on her Instagram page has been followed by dozens of mixed reactions from fans and celebrities. The photo defines just how fit she is. Most fans who commented on the photo couldn't help but notice how fit she's become.
Indeed, it takes a lot of hard work to maintain fitness, especially after childbirth as it can't be said that the actress performed magic to maintain an amazing body shape.
See photo below