Incredible Performance on-the-go with the Huawei MateBook D series Laptops
The HUAWEI MateBook D series and the Matebook X pro are new product series that have joined the Huawei laptop family. These laptops deliver a powerful performance, and with innovative features like Huawei Share Multi-screen Collaboration, you will get an entirely fresh experience. The MateBook D series include the MateBook D 14 and MateBook D 15.
What features does the MateBook D series have?
HUAWEI MateBook D 15.
HUAWEI MateBook D 15 is engineered to provide incredible performance across all scenarios, from virtual lectures and productivity on-the-go to multimedia experiences.
Alongside a more powerful processor, HUAWEI MateBook D 15 can also be configured with the all-new Intel® Iris® Xe Graphics to power faster graphics processing performance. Furthermore, innovative technologies such as Multi-screen Collaboration, Fingerprint Power button, Dual Antenna Wi-Fi 6 and Reverse Charging combine to fundamentally enhance the user experience, elevating the notebook from being a productivity tool to a smart companion that young consumers will find indispensable across school and everyday situations.
FullView Display offers exciting visuals while protecting users' eyes
HUAWEI MateBook D features a 15-inch Full HD IPS anti-glare display that retains the series' signature FullView design, offering an 87 percent screen-to-body ratio with a 16:9 aspect ratio for immersive cinematic experiences. The display also has passed TÜV Rheinland Low Blue Light certification and Flicker Free certifications for a more comfortable viewing experience. The low blue light level helps reduce eye strain related to prolonged display use.
Metallic beauty and a minimalist design
A product exemplifying Huawei's "Pure Shape" design philosophy, the new HUAWEI MateBook D 15 has a minimalist design with clean, refined lines running through the metal body, creating an understated appearance in either classic Space Grey or an elegant Mystic Silver colourway.
Every HUAWEI MateBook D attests to Huawei's dedication to quality and achieving manufacturing excellence. With the notebook weighing as light as 1.56kg and measuring only 16.9mm at its thickest point, travelling with it is effortless, and the rich array of ports along the sides of the notebook will satisfy most everyday usage scenarios.
More powerful and enduring performance
To young consumers, a PC is not only a tool to get work done with, but also an entertainment platform. HUAWEI MateBook D 15 is powered by a new 11th Gen Intel® Core™ Processor built on the 10nm SuperFin technology. The quad-core, eight-thread processor has faster performance than its predecessors to effortlessly handle everyday usage scenarios, and features integrated Intel® Iris® Xe Graphics to provide graphics performance rivalling entry-level discrete counterparts. The new notebook can be configured with up to 16GB DDR4 dual channel memory for faster read and write, and features an NVMe PCIe high speed SSD to further improve the overall system performance. With a click of the FN and P keys, users can enable Performance Mode for more demanding apps. An advanced cooling system featuring high-density HUAWEI Shark fin fan and two heat pipes leverages the bionic design to ensure HUAWEI MateBook D 15 performs stably under load. Furthermore, HUAWEI MateBook D 15 has a new Wi-Fi 6 network interface card featuring a dual-antenna design to provide faster and more stable Internet connectivity.
Smart experiences are now even smarter
The improved Huawei Share functionality continues to offer cross-device, cross-platform features that enable users to take advantage of Windows and Android devices at once. With a single tap, a smartphone can be connected to the HUAWEI MateBook D 15, and be controlled with peripherals connected to the notebook. Users can edit documents saved on either device on the PC, drag files across interfaces to initiate file transfers, and seamlessly pick up regular and video calls through the notebook. In addition, HUAWEI MateBook D 15 supports up to three concurrently active mobile apps and maximise the benefits of cross-device productivity.
The AC adapter coming with the HUAWEI MateBook D 15 supports HUAWEI SuperCharge™ for quickly charging up compatible Huawei smartphones. Reverse charging remains active even when the HUAWEI MateBook D 15 is powered down, which can be helpful when users find themselves in need of a quick smartphone battery top-up while on the road.
Innovative Huawei technologies such as Fingerprint Power Button and Recessed Camera are also featured on the HUAWEI MateBook D 15.
HUAWEI MateBook D 14
The HUAWEI MateBook D 14 also packs some great hardware, like the innovative recessed camera which comes fitted into the keyboard. It only pops up when you press it, so when you're not using it, it stays hidden. This design doesn't just give you a larger display area, but also provides enhanced security and privacy, all without sacrificing the quality of the camera. The HUAWEI MateBook 14 has a textured rear cover with a sleek, metallic finish. It's comfortable to hold and exudes elegance: perfect for meetings or any other business.
With its elegant design and innovative features, the HUAWEI MateBook D series brings something new and fresh to the laptop industry. Despite its high-end specs, it also comes with a comparatively low price tag, so you get unbelievable value for money.
Also available in the Matebook series is the Huawei Matebook X pro.
Built for productivity, the HUAWEI MateBook X Pro 2021 is equipped with a 3K ultra-high-definition display and a widescreen with a 3:2 aspect ratio. Compared with the traditional 16:9 display ratio, it can display more content on the same screen for the purpose of document editing, web browsing, table statistics, as well as maximising the screen display for scenarios such as web browsing, photo browsing, and video playback.
Click To Join Our Telegram Channel

Advertise on Fredericknuetei.com ..Send your Stories to Our WhatsApp: +233205542403

7 Great Computer User Tips – For Windows® Users Only

An Easy Performance Enhancement
If you're using the NTFS filing protocol on your system, instead of FAT32, you can get a bit more speed by disabling Windows® Indexing. The downside to this is that searching your drive for a specific file might take a moment or two longer, but everything else should run faster.
To disable this feature open My Computer and then right click on the drive you wish to reset – usually C-drive. Now click on Properties and then uncheck "Allow Indexing Service." It will take Windows® a few moments to accomplish this task, based on your processor speed. If you have other hard drives, perform the same process for them. After this is done, it's a good idea to empty the Recycle Bin and then Defragment your hard drive(s).
FREE Software
If you have a system and it does not have an office suite, such as Microsoft Office, and you don't want to pay several hundred dollars to have one, try Open Office. This is a great alternative to other suites, and it's free! Simply direct your browser to www.openoffice.org and follow the instructions for downloading and installation. Make no mistake, this free office suite is an extremely powerful set of software tools – easily a match for any competitor.
Internet Explorer (Microsoft's Internet browser) is unarguably the standard in computers. This is why hackers develop so many malware applications to invade it. If you use a different browser, you have much less chance of an invasion by malicious software. There is a great alternative available, and it's free. You can download a copy of Firefox at www.mozilla.org/products/firefox. You can even move your Internet Explorer settings into Firefox automatically – so you don't lose your Favorites, etc.
Laptop Printer Fix
If you're using a laptop that is running Windows® ME, and you're having trouble printing through the USB, try this simple fix. Go to the website for the company that manufactures your printer. If you use a Hewlett-Packard, for example, go to www.HP.com and download the appropriate drivers and install them. ME has drivers that recognize the USB printer is present and attached, but not the drivers needed to make it print. Which drivers you download and install will be dependant on your printer. After installing new drivers, update the printer as necessary in the Control Panel.
Save $$$ When Shopping On-line
If you're making a purchase on-line, and you know the item you want to buy, you can easily compare pricing all across the Internet. This can amount to a very substantial savings.
At this writing, I went to www.mysimon.com and typed in that I wanted to buy a printer: a Canon PIXMA iP4000. The service instantly checked the Internet and returned prices ranging from $62.00 up to $286.00. This kind of price spread is not at all unusual, especially for computers and electronics.
The My Simon website service only checks pricing, it does not provide a platform for purchasing anything, though it does link to such places. It also gives a rating for the sellers and other users' input regarding their experiences with the company. You can order the results of the search for your product by price, so that you can quickly find the lowest price from the highest rated dealer.
Windows® XP Professional Only
A feature of Windows® XP Professional, that is not available in the Home Edition, is the ability to encrypt files. This encryption prevents others from opening the files in the folder you encrypt. To encrypt one or more a folders, follow these easy steps.
Click Start, then My Documents. Now locate the folder you wish to encrypt and right click on it and choose Properties.
On the General tab, click on Advanced. Put a tick mark in the box for Encrypt Contents to Secure Data. Click okay two times and the confirmation dialog box will appear allowing you to select the folder, the folder and all files, and/or the subfolders within it.
Now you'll be able to place files in this folder (or folders) and since they're encrypted, others will not be able to access them.
Internet Safety
You should never reveal your username or password to anyone who e-mails you and asks for it. This information is frequently asked for by an Internet scheme called "phishing."
In a common phishing scam, you receive an e-mail that looks quite official. It usually appears to come from a bank or credit card company. A common title for these e-mails is "We need to verify your account information." Another is "Please logon to your account and verify your settings." If you do click where instructed, you'll end up on a site that appears to be the real one. If you fill in the username and password for of your on-line banking account, you can expect serious problems within twenty-four hours.
If you believe that a company or business that you do on-line business with really does require your information, then simply contact them. This way, you will know where you are sending your information, and what it will be used for.
CD Burning Error Fix
Burning music, video, and data CDs has become quite popular over the past few years, and the evolution of the supporting technology has yielded hardware and software that is better than ever – and very reasonably priced. CDs offer a great place to store substantial amounts of data in a small, easily retained format. They also give us new control over aspects of our entertainment.
A relatively common error received during CD burning informs you that the CD cannot be burned, or that there was an error during burning. Of course, you could actually have a defective CD drive, but this is usually not the case.
If you receive a message indicating that your CD cannot be burned, go to the website of your CD drive manufacturer. Look for the list of CD types (manufacturers/numbers) that are compatible with your device. Most often, you'll find that your CDs are not listed. The two types that seem to have the least difficulty being burned are manufactured by Sony and TDK. These cost a bit more, but they burn very reliably.
Along the same lines – H-P has introduced a new CD burner. This new burner requires the use of special CD blanks, but after you burn your data into the CD, you can flip it over and close the drive again. Then you can use the laser to burn a title for the CD directly onto the CD itself. It's new technology, but perhaps it will catch on and we'll see newer, better such devices in the near future.

Click To Join Our Telegram Channel

Advertise on Fredericknuetei.com ..Send your Stories to Our WhatsApp: +233205542403

Actress, Linda Osifo Stirs Reactions As She Posts New Stunning Pictures Online

Linda Osifo is a multi-talented Nollywood actress who is well known for always thrilling her fans with breathtaking photos of herself on social media sites. A few moments ago, the beautiful dark-skinned Linda took to her Instagram page to upload new lovely photos of herself, where she appears in a stunning outfit that gave her a remarkable look. She however went on to caption the post with "Sister Linda deserves to be happy" in a bid to thrill her fans with her latest fashion trend on the micro-blogging site.
Check out the amazing photos below: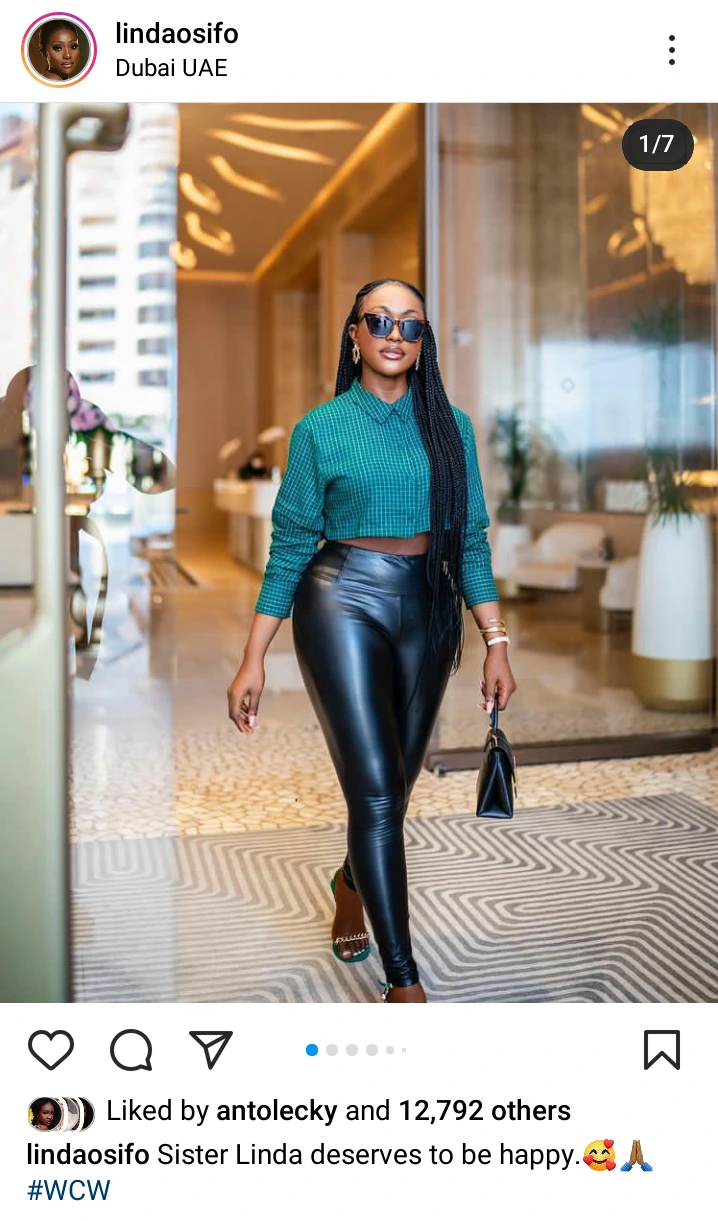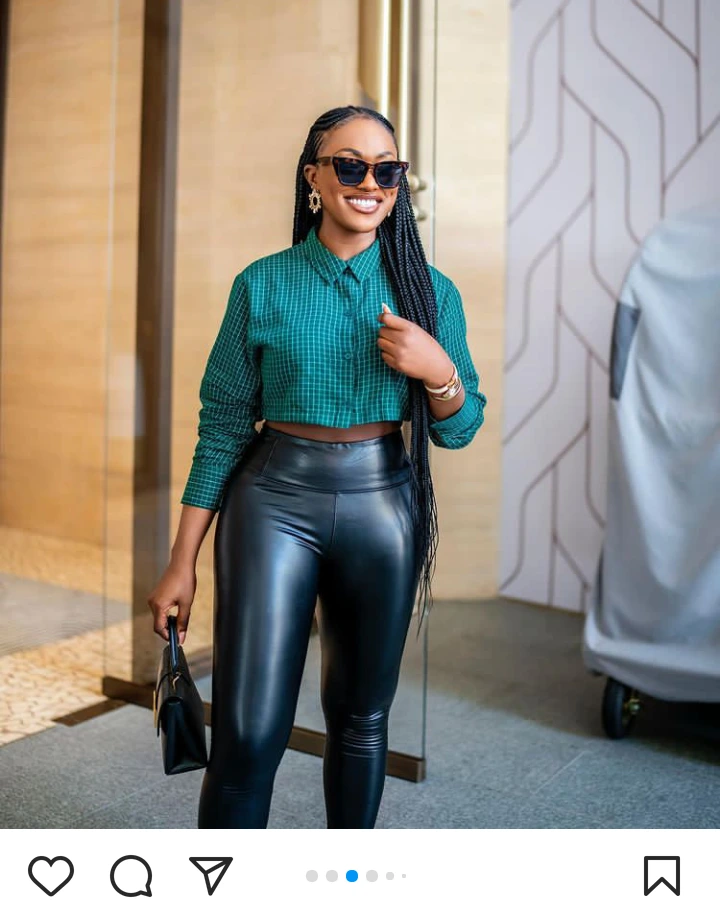 These latest stunning photos of Linda Osifo attracted a lot of her fans on Instagram, as many of them took to the comments section of the post to react with their delightful expressions.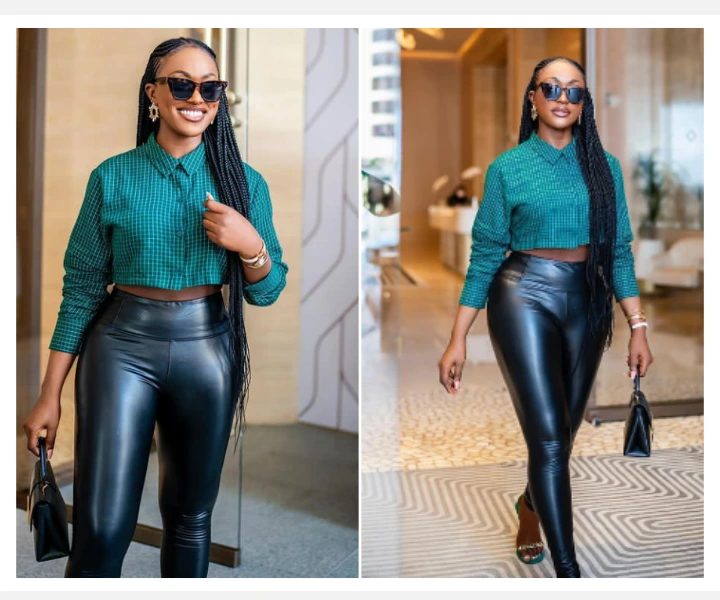 Click To Join Our Telegram Channel

Advertise on Fredericknuetei.com ..Send your Stories to Our WhatsApp: +233205542403