The award-winning Nigerian actress, influencer, and scriptwriter, Destiny Ekito who is also known as the Drama Doll has gotten the attention of her social media followers after she took to her official Instagram page to share some eyes catching photos of herself in a white open chest outfit that reveals her curves.
Looking at her new post, the 33 years old actress looks stunning in the photos while she made it known that she worked for everything she has and that she did not dream about it. Below is the screen capture of the post below;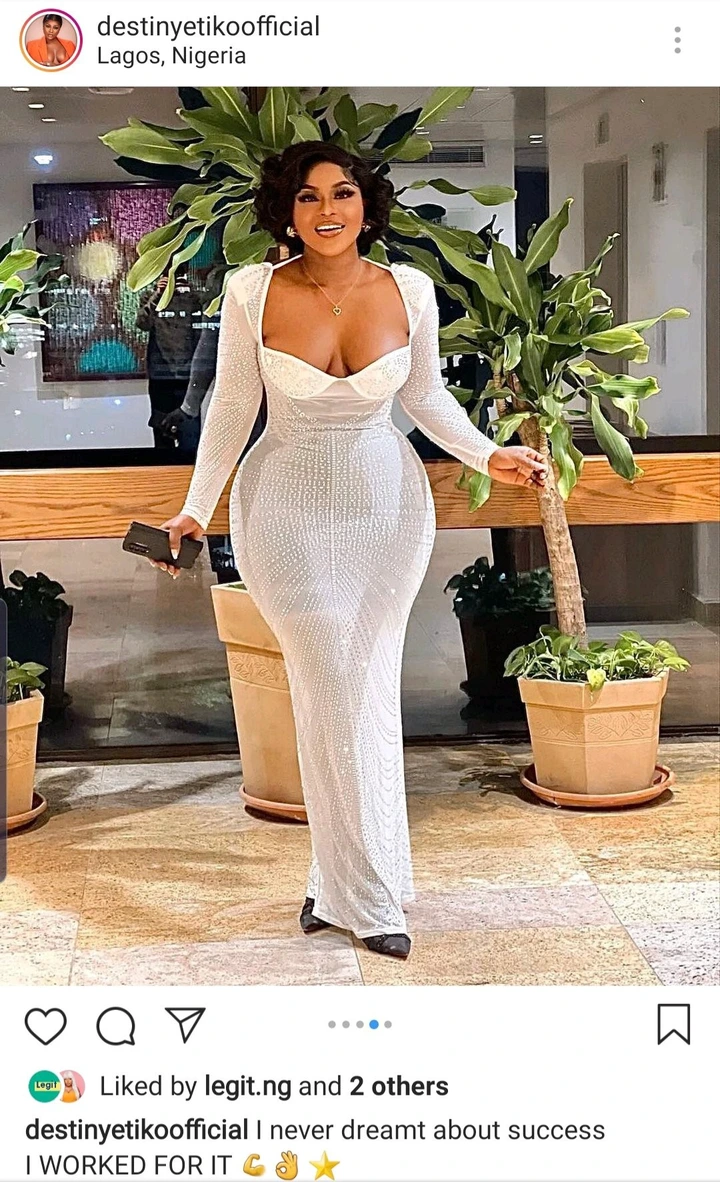 While sharing her post for her fans to see, she captioned, "I never dreamt about success, I worked for it".
Below is a suitable thumbnail for the post;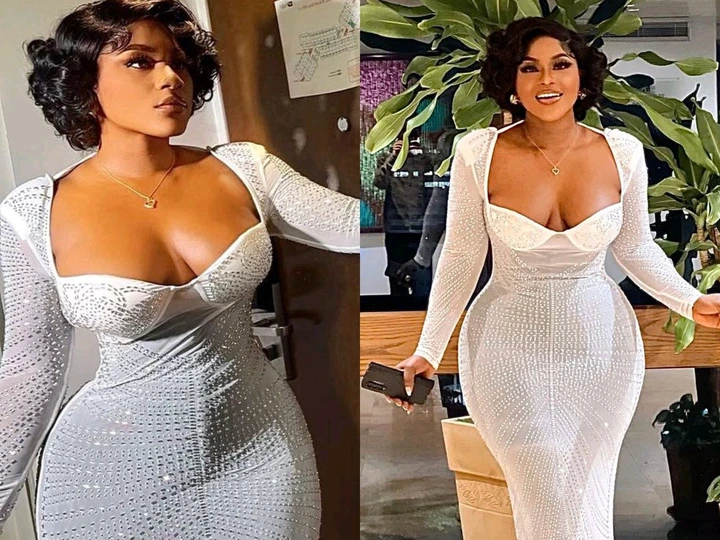 As expected, a lot of her fans were amazed to see her new post, and some of the celebrities and fans following her page gave a positive remark on her beautiful she looks.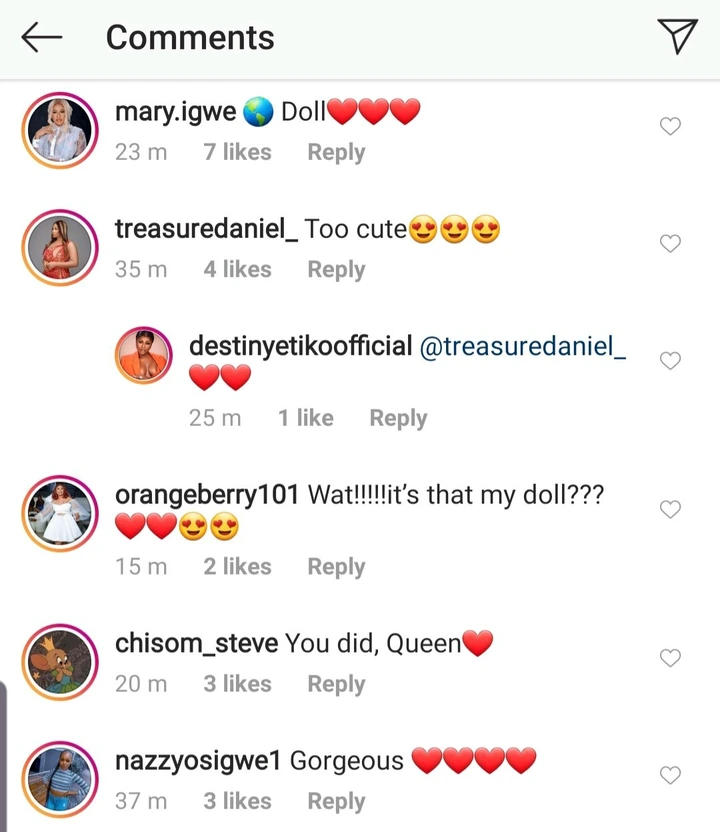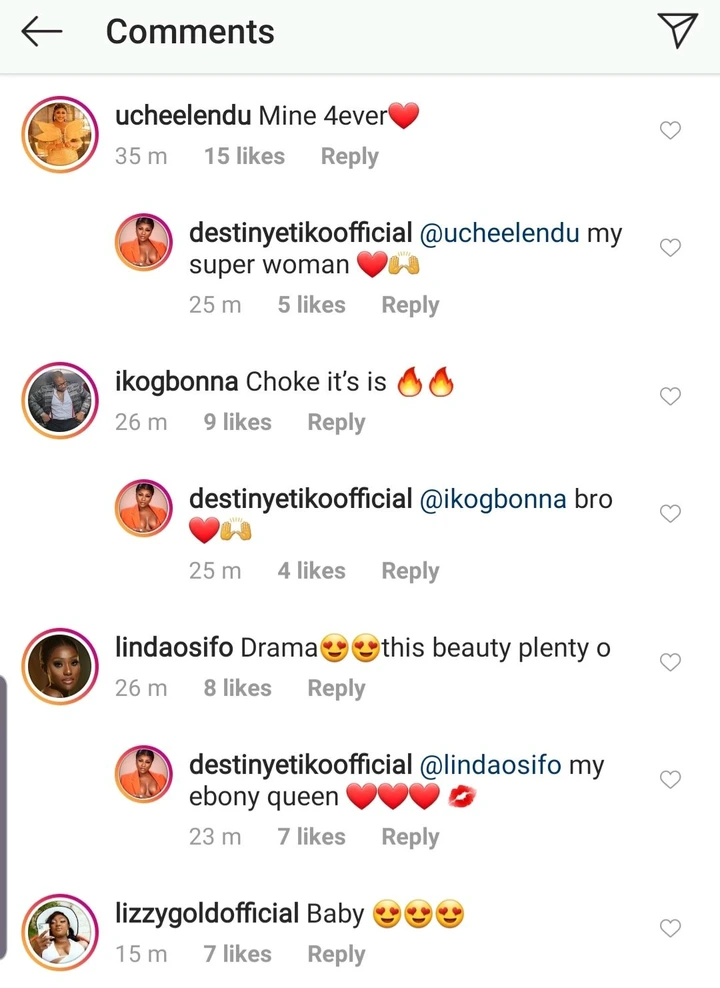 There is no doubt that Destiny Ekito is one of the few celebrities who love to entertain her fans with her new look. However, the findings showed that while posting on social media, celebrities used attractive clothing as a means of communicating many elements of experiences, sentiments, lifestyles, and opinions